I think you might have heard about DMX LED lights. But how do we use them after we purchase them? Let's take an example of DMX RGB LED flood light.
Aglare Lighting is a professional "RGB LED Flood Light" manufacturer with more than 10 years experience in RGB LED Flood Light.Our factory can produce from 50W / 100W / 150W / 200W / 250W / 300W / 400W/ 500W outdoor led projector Rgb floodlight with remote.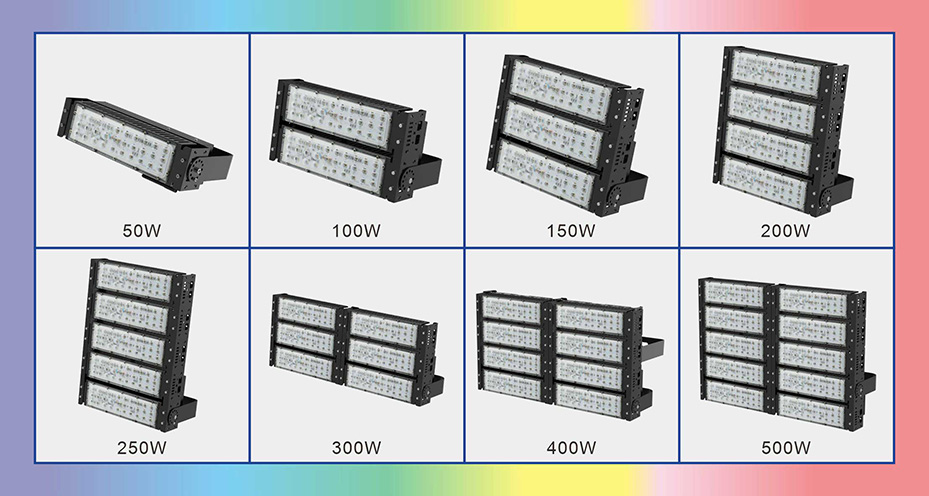 Use Aglare LED RGB flood light are portable and easy to install, so they're perfect for setting up and moving around at your next function.you can use the remote control to change lighting color and mode for RGB floodlight.can generate multiple color changing effects. Such as Flash, Strobe, Jumping, Fade, Smooth, etc. If working with a DMX controller, it can generate more complicated effects.We can also create waterproof and weatherproof lighting, which is perfect for outdoor events.For Amusement Parks,Stage,Decorating Party,Garden,Outdoor Night Scene Lighting.
dmx led flood lights
1. The components of DMX RGB LED flood light system
DMX controller
The voltage of our DMX controller is DC12V. Its accessories include an AC-Dc adapter, a USB cable, a DMX cable, a SD card and a remote control. The controller can be controlled by the PC software or run the programs on the SD card.
DMX RGB LED flood light
Our DMX RGB LED flood light contains 3 cables. One is AC power cable, one is DMX In cable and the rest is DMX Out cable. The DMX cables are with XLR connectors and used for transferring DMX signals. The AC cable has 3 wires.
Aglare RGB Flood Light Features:
1.This RGB Led flood lights adopt integrated design, it optimize efficiency of heat dissipation.
2. Different change model. Our color changing led flood lights is smart and can generate multiple color changing effects. (Single color fixed, single color flash, RGB gradual change, RGB flash change)
3. Remote control. The luminous color and change mode can be selected by wireless remote control, and all lights keep consistent changes within the signal receiving range. The remote control distance is greater than 200m.
4.Easy installatio. Flexible installation, with adjustable bracket,Independent detachable module design, easy to replace.
5. IP65 Waterproof.IP65 rain and dust, suitable for a variety of weather,can meet a variety of lighting needs: amusement lighting, stage atmosphere, scenic spots lighting, architectural lighting