How to wire flashing fairground lights?Our Fairground light bulbs & Cabochon light & Amusement light is perfect for illuminating any project, sign, wedding or birthday lettering with long-lasting durability. We provide both the Cabochon top and the cabochon base in AC12V AC24V and DC12V DC24V and cost-effective LED fairground lights, from Cabochon lights,Fun fair lights,RGB led pixel,Carousel Lights,Carnival lights,Cabochon lights dmx512,Cabochon Pixel RGB in various colours and designs.
At Aglare amusement lighting, we have provided supplies for fairground lighting projects of all shapes and sizes and lighting components including LED transformers, RGB flood light and e10 e14 fairground light.If you're unsure whether we've supplied lighting for the project you have in mind before, just get in touch!
you can click the product link to see:
https://www.amusementlamp.com/product/auto-rgb.html
How to wire flashing fairground lights?
If you want to connect multiple amusement lights together, you first need to prepare a high-power switching power supply as the total power supply, the total power must be greater than the sum of the power of each amusement light, and then input all LED playground lights into the total power supply , connect all the lights in series. After the main power supply is ready, the main switch can be disconnected, which can avoid the risk of electric shock caused by the current in the wire when the lamp is connected. Then distinguish the wires according to the color, connect the different wires into the corresponding interfaces, and wrap them with insulating tape after fixing them, so that they cannot fall off. Finally, turn on the main switch and start the switch to see if the light is shining.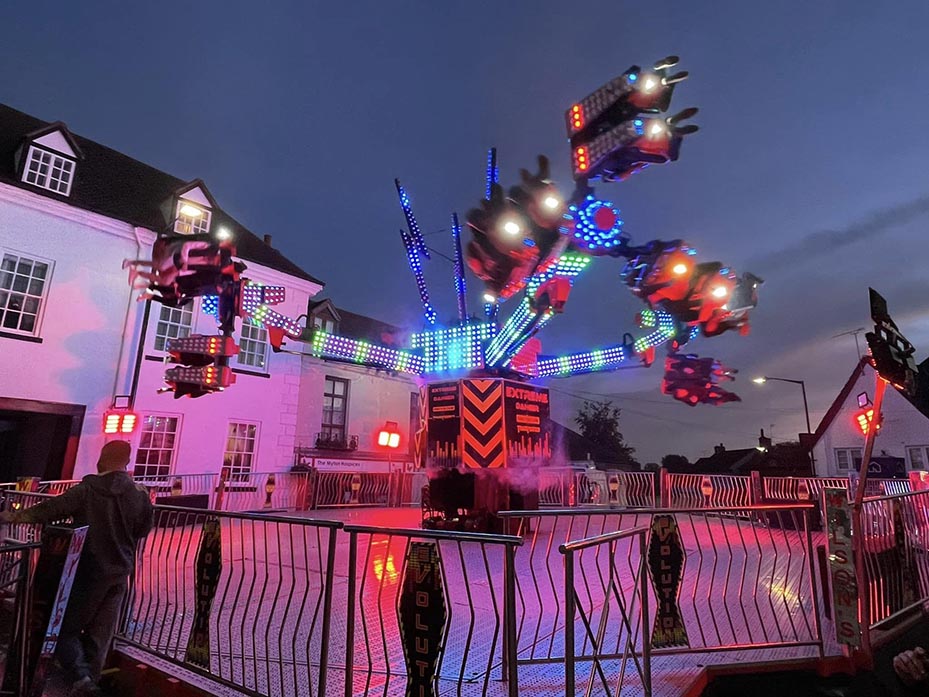 Key benefits of LED fairground lights
Energy efficient – LED fairground lights run on low wattage LEDs, which use less power and last much longer than other types of bulbs.
Higher quality light – the bold, striking effects you can achieve with fairground lighting are hard to beat.
Durable & reliable – these bulbs are designed to be weather resistant
Operate at lower temperatures – these low-wattage bulbs burn cooler, which improves their safety.
Controllable – you can create any kind of bespoke design.