On August 8, 2018, Shenzhen Aglare Lighting Communication Training Course was held in the conference room on the second floor of Aglare Lighting. This training is to further strengthen the system awareness of each employee's communication skills, improve the communication skills between employees, strengthen team building, and lay a good foundation for the company's development and growth.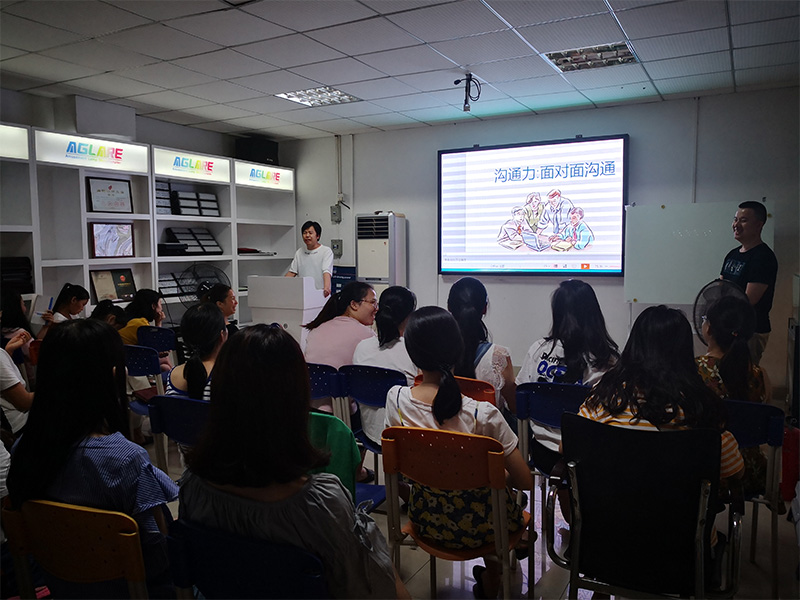 The training class was highly valued by the company's leaders, and the company's departments and employees also gave strong support. The training class was attended by more than 30 people. The company's leaders also took time out of their busy schedule to participate in the training. During the course of the lecture, everyone listened carefully and took notes carefully.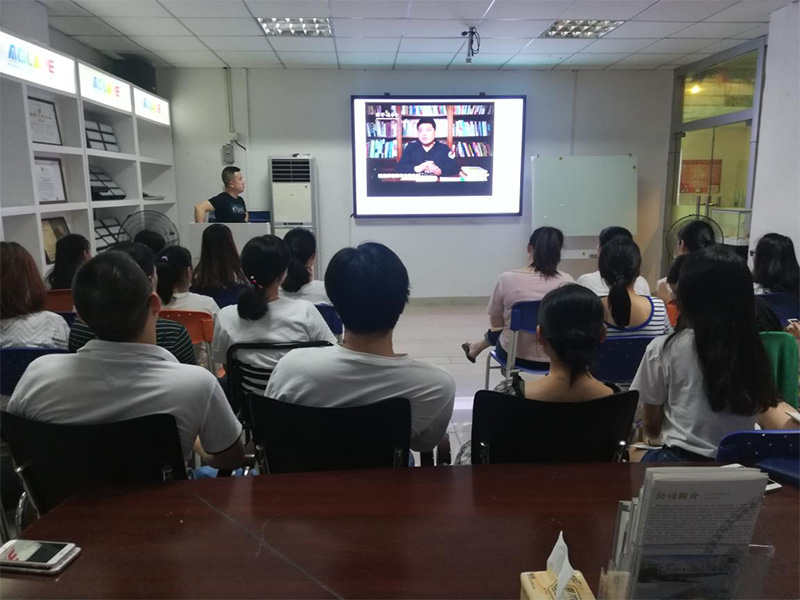 During the course of the course, the lecturer is connected with the theory from theory, the lecture is lively and interesting, and the classroom atmosphere is very active. The lecturer gave a unique explanation on the elements of communication and the steps of effective communication, and gave a unique explanation to the team building excellence. At the same time, it emphasized that strengthening team building is the key to strengthening the systemic cognition of managers at all levels for enterprise management. We caught the essence of this training. During the lectures, the teachers also discussed the issues related to corporate management and compliance, which benefited everyone.
The training ended smoothly and the students agreed to reflect well and hoped to hold more similar training.