Aglare Lighting to Exhibit at the 2017 IAAPA Attractions Expo
Aglare Lighting announced today that it will exhibit at the IAAPA Expo in Orlando, Florida; from November 13 - 17, 2017.
At this year's IAAPA Expo, Aglare Lighting will be releasing an exciting new platform to our LED light systems, which will broaden our product line to attract new customers. Visit our booth 4443 at the Orange County Convention Center, in Orlando, Florida
IAAPA About Aglare Lighting: Aglare Lighting is the leader in advanced amusement LED lighting systems. Their LED systems are arguably the best product in the amusement industry. TThe light fixtures are uniquely sized, elegant and contemporary looking and the enclosed lenses are 100% UV resistant and guaranteed not to yellow. The PCB components are placed with cutting edge technology with 30 um accuracy with a speed of more than 6300 parts per hour. Visit: www.amusementlamp.com for testimonials and photographs of their portfolio.
About IAAPA Attractions Expo 2017: November 13-17, 2017, it is the largest international trade show event for the attractions industry, with more than 32,900 participants attending from around the world and from many different facility types, including large and small amusement parks, water parks, family entertainment centers, zoos, aquariums, sports arenas, museums, casinos, and more. This show is a key opportunity to showcase products
and services to buyers from around the world. Visit www.IAAPA.org for more information.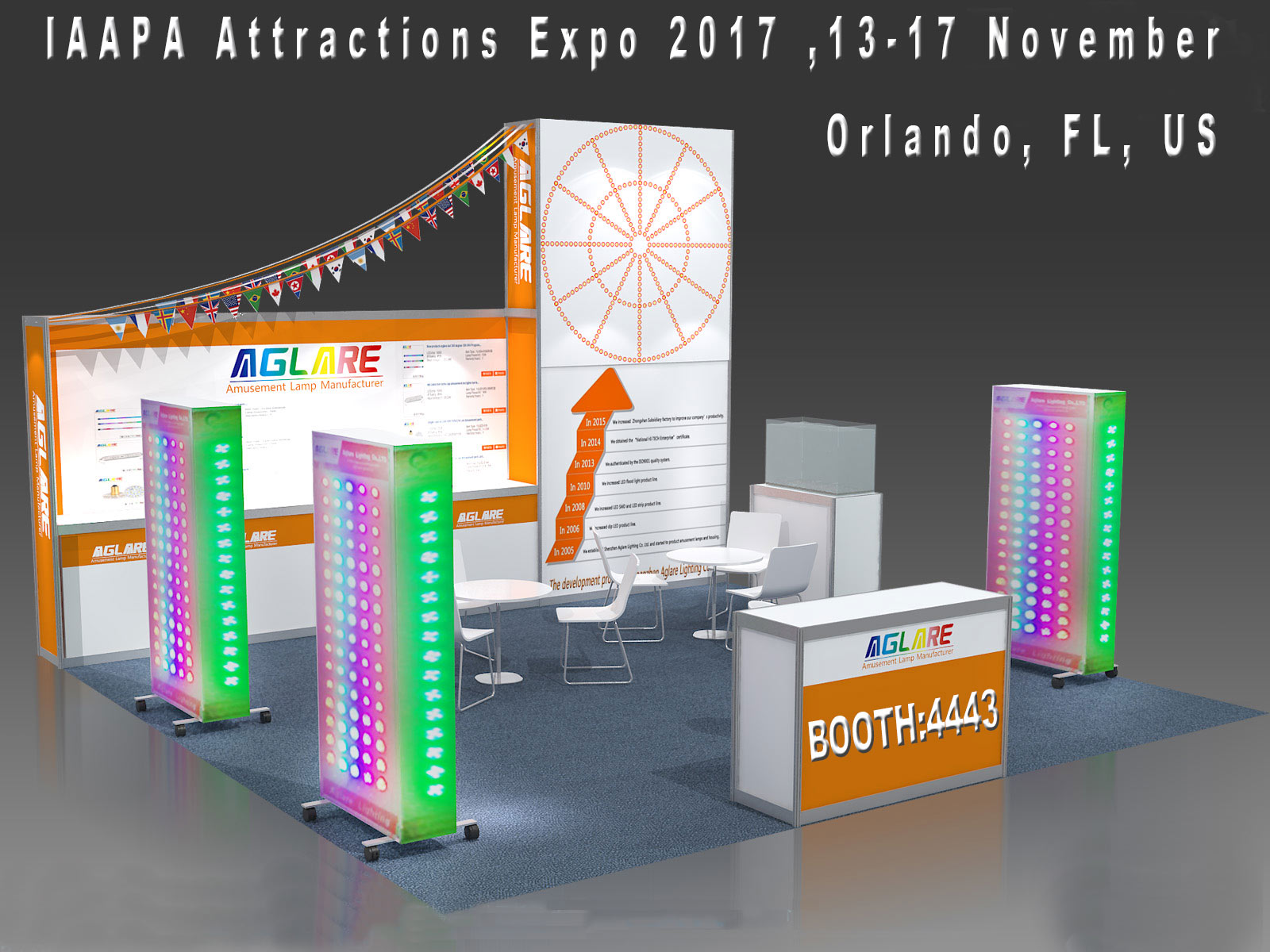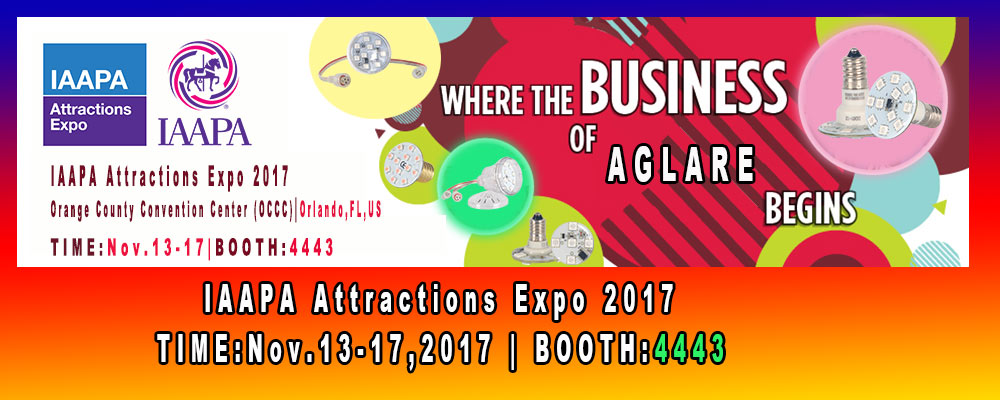 Welcome to visit us there as follows:
IAAPA Attractions Expo 2017
Date: Nov. 13 - 17, 2017
Address: Orange County Convention Center (OCCC) North and South Buildings 9899 International Drive Orlando, FL, US
Booth No.: 4443
Content:new designed LED amusement lamp